---
Today's Democrat Party continues to lurch to the extreme Left as evidenced by its political, economic, and social policies.
Politically, Democrats favor policies like open borders, "justice reform" that essentially means letting guilty people go if they're part of a minority group, and anything that Republicans and POTUS Donald Trump don't want.
Economically, the party is closer to Karl Marx and Vladimir Lenin than Adam Smith, the latter of whom is credited with being the "father of modern capitalism."
Socially, the party is anti-life and pro-murder — there's just no other way to say it. While Democrats shed tears for criminals on death row, they are increasingly backing, publicly, new legislation that supports very late-term abortion and trends towards decriminalizing infanticide.
After New York lawmakers openly celebrated a newly-enacted late-term abortion bill, a lawmaker in Virginia proposed a similar bill that the state's Democratic governor, Ralph Northam, not only supported publicly but wanted to see expanded to post-birth abortion. (Related: Now it makes sense: 'Infanticide' Va. Gov. Northam accepted nearly $2 million from Planned Parenthood.)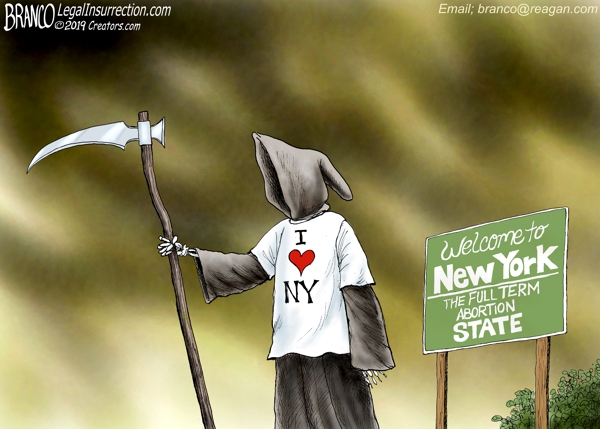 Now, another deep blue state — Massachusetts — is looking at expanded abortion 'rights' as well.
As reported by the Washington Examiner:
Massachusetts law currently bans abortions after 24 weeks of pregnancy except if a woman's pregnancy endangers her life, or if continuing the pregnancy would risk "grave impairment of her physical or mental health." The Remove Obstacles and Expand Abortion Access Act, or "ROE Act," would loosen those restrictions by dropping the "grave impairment" language and allowing abortions after 24 weeks to protect the mother's "physical or mental health, or in cases of lethal fetal anomalies, or where the fetus is incompatible with sustained life outside the womb."
The spate of laws in Left-wing Democrat-run states come in response to a belief that POTUS Donald Trump will 'stack' the U.S. Supreme Court with "conservative abortion opponents" hell-bent on reversing Roe v. Wade, the 1973 ruling that overturned all 50 state laws at the time outlawing the procedure.
'There's not a single fetal or maternal condition that requires third-trimester abortion'
While pro-life advocates hope that Democrat fears come to fruition and the high court eventually overturns what they believe was a horrendously flawed decision (it was), for the time being, that doesn't seem likely. 
In the meantime, however, while waiting for a Supreme Court case and/or ruling that may never come, at least in the short-to-medium term, as more Left-wing states pass these late-term abortion laws, more fully-formed babies in the womb are going to be subject to what many OB/GYN specialists see as outright murder.
Democrats and their pro-abortion backers claim that the issue isn't about 'killing babies' it's about "women's health" and, of course, a woman's "civil rights" issue (the right to choose, yada, yada). 
But as Dr. Grazie P. Christie, a physician and senior policy advisor at The Catholic Association, tweeted recently, "Late term abortion is never necessary for the mothers health."
Dr. Manny Alvarez, an obstetrician and Fox News columnist, notes further that, thanks to technology, "viability for infants as early as 23 weeks has improved over the years" (many abortion laws prohibit the procedure after 24 weeks due to the viability of the fetus). He also observed that late-term abortions could also put the mother "in harm's way."
Dr. Omar Hamada, also an OB/GYN, said following the passage of the New York law that abortion "is never necessary" to save a mother's life. 
"There's not a single fetal or maternal condition that requires third-trimester abortion. Not one. Delivery, yes. Abortion, no," he told Fox News, the only news network speaking truth to power regarding the Democrat culture of death.
Democrats are seeking to expand the ability to kill at will anyone they deem unnecessary, unworthy, or inconvenient — just like Adolph Hitler. 
And POTUS Trump's the "Nazi?" 
Read more about Democrats' Leftist cult of death at LeftCult.com. 
Sources include: